Opportunity through
inclusive dance
We work to promote a diverse and inclusive society
One which is not only enriching but is the foundation of a more substainable future for everyone, in the dance field & beyond.
Our artistic approach is to ensure the arts & dance in particular, is inclusive
and that children, young people & adults who are disabled are fully included in the creative process.
All of our activities are offered to disabled & non-disabled People
Providing everyone with the opportunity to learn from each other and share a creative experience
Indepen-dance is an award winning inclusive dance company for disabled and non-disabled people to enjoy, express, and fulfil their potential through dance. Our mission is to enable participation in high quality arts provision and improve wellbeing, quality of life and provide opportunities for disabled and non-disabled dancers in both the professional and non-professional dance sectors. We provide weekly creative movement and dance classes throughout the year, where participants become lifelong members and join a thriving social network. We also provide bespoke professional training, career development and employment opportunities.
Weekly Classes
Indepen-dance classes are for disabled people and their carers. We work with a skilled team of professional dancers to deliver weekly classes to service users, organisations, day centres, community groups and more. Our weekly classes are split into three categories:
Core Classes
Our core classes are based in Glasgow for our members and run on a term by term basis in Glasgow
Outreach Classes
Our outreach classes are run outside Glasgow for children, youths and families.
Specialised Classes
Our specialised classes run in Glasgow for varying ages and abilities and are open to members and
non-members.
Indepen-dance
4 days ago
Staff Stories - Adam's Task
The first video in our staff series where each staff member introduces themselves and takes us through a quick dance task. In this video we are introduced to...
2 weeks ago
Be sure to head on over to our YouTube Channel to get all our latest videos! 🎞️🎬 #inclusivedance #independance #lovedancescotland

Remember to like and subscribe! 👇 https://t.co/Ma209KcPkg https://t.co/tYcpkxzFKa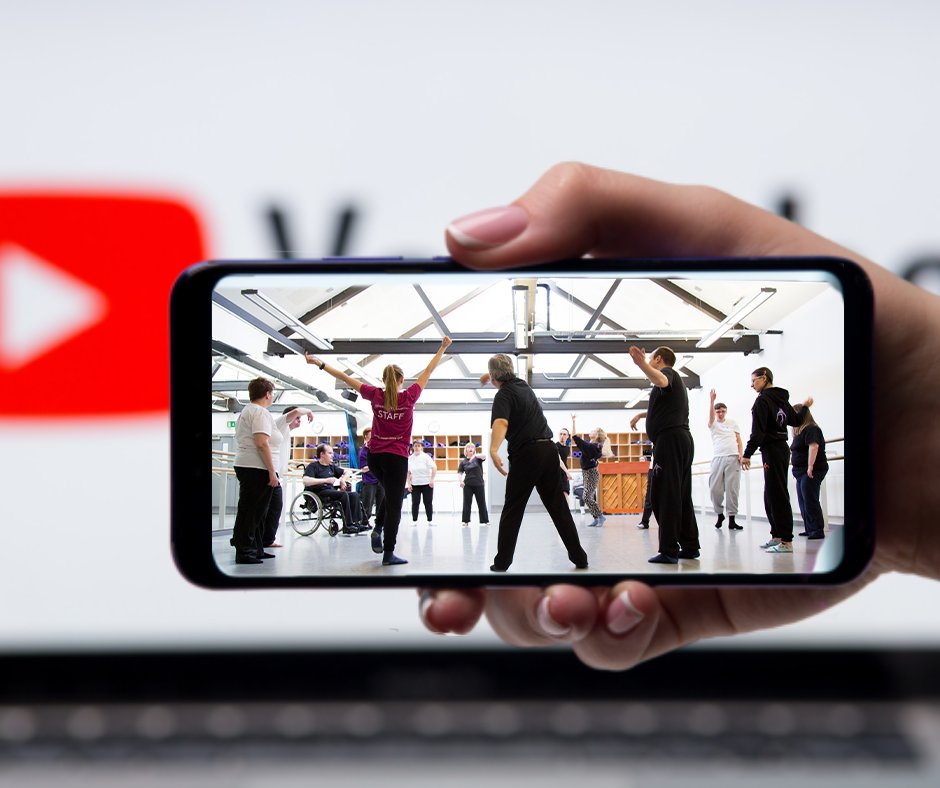 2 weeks ago
Tomorrow we will be welcoming the wonderful Aya Kobayashi as our guest tutor! 💃

5pm | Free | Zoom

This is open for anyone to join in and be guided by Aya exploring themes, movements and the use of imagery and video.

Contact admin @indepen-dance.org.uk.

#lovedancescotland https://t.co/VoJMXT9me1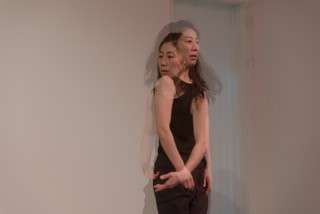 With our regular classes suspended, we are running weekly online classes via zoom for all our members!
With our regular classes suspended, we are running weekly online classes via zoom for all our members!
We have sent out a survey to all our members in the post to be returned to us, but you can also fill it out online here!
With our regular classes suspended, we are running weekly online classes via zoom for all our members!
Indepen-dance is extremely disappointed to announce the cancellation of the International Inclusive Dance Festival – Gathered Together 2020 due to the Covid-19 pandemic. We appreciate your contributions to the hard work in planning the festival programme but, following Government advice to ensure the safety of all, it is not possible to host the festival this year.
As you are aware, we are no longer able to offer our normal activities because of the COVID-19 pandemic. It is a very strange and worrying time but I wanted to reassure you that the Board are working closely with the management team to try to ensure the future financial sustainability for the Company, so as normal activities resume we are able to offer our full programme again.
It is most important that we keep you all safe during the Coronavirus crisis.
It is with regret that we have agreed that all of our classes and other dance activity should be cancelled at the moment and although we are really sorry about doing it this is the best thing to do right now
Review: Gathered Together, Tramway, Day 1 The Temphouse, by Lorna Irvine 11th September 2016
Twenty years of big steps for Indepen-dance The Herald Scotland Review 7th September 2016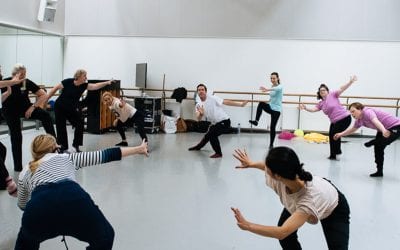 With our regular classes suspended, we are running weekly online classes via zoom for all our members!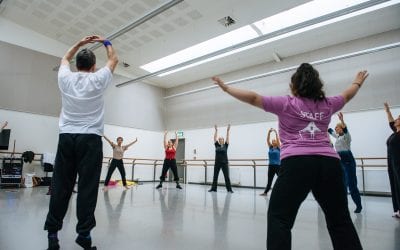 Check out our new August online class schedule!  From Monday 10th August we...