Opportunity through
inclusive dance
We work to promote a diverse and inclusive society
One which is not only enriching but is the foundation of a more substainable future for everyone, in the dance field & beyond.
Our artistic approach is to ensure the arts & dance in particular, is inclusive
and that children, young people & adults who are disabled are fully included in the creative process.
All of our activities are offered to disabled & non-disabled People
Providing everyone with the opportunity to learn from each other and share a creative experience
Indepen-dance is an award winning inclusive dance company for disabled and non-disabled people to enjoy, express, and fulfil their potential through dance. Our mission is to enable participation in high quality arts provision and improve wellbeing, quality of life and provide opportunities for disabled and non-disabled dancers in both the professional and non-professional dance sectors. We provide weekly creative movement and dance classes throughout the year, where participants become lifelong members and join a thriving social network. We also provide bespoke professional training, career development and employment opportunities.
Weekly Classes
Indepen-dance classes are for disabled people and their carers. We work with a skilled team of professional dancers to deliver weekly classes to service users, organisations, day centres, community groups and more. Our weekly classes are split into three categories:
Core Classes
Our core classes are based in Glasgow for our members and run on a term by term basis in Glasgow
Outreach Classes
Our outreach classes are run outside Glasgow for children, youths and families.
Specialised Classes
Our specialised classes run in Glasgow for varying ages and abilities and are open to members and
non-members.
Indepen-dance
6 days ago
We use Strictly Necessary cookies to make our website work, Analytics Cookies to understand how our website is used and to help us assess the performance of our email campaigns. We use Advertising Cookies to assess the performance of our advertising and these cookies share information about your use...
3 months ago
Check out our new schedule! 👀

Our next block of classes begins the week of 23rd August and all you need to do to join is email us at admin @indepen-dance.org.uk and let us know which class would be best for you. https://t.co/keu2RxnTtO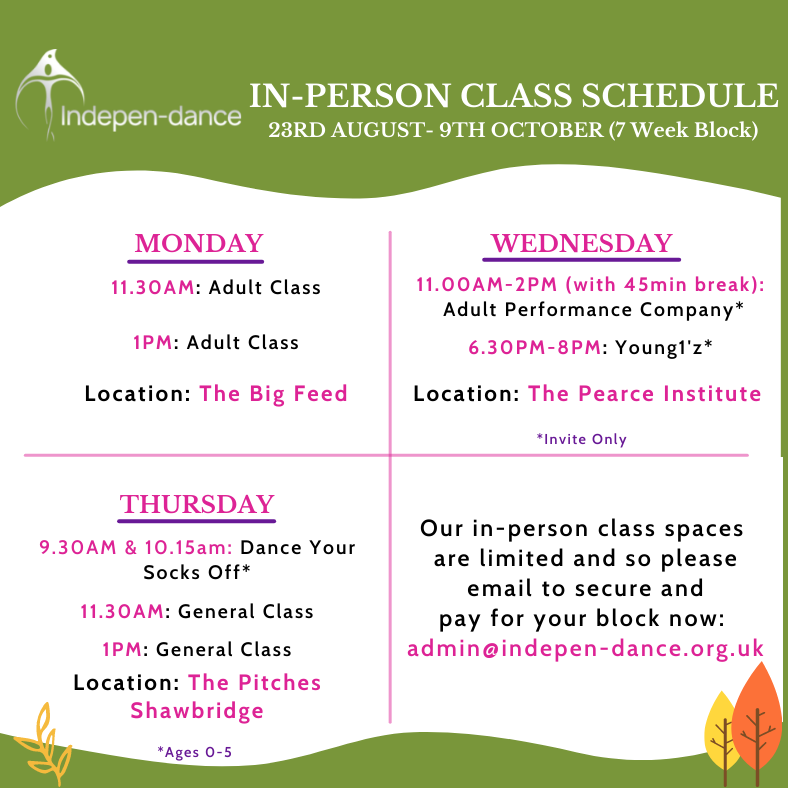 3 months ago
We are absolutely delighted & honoured to have made the shortlist for the @ndawards 2021, for the Community Organisation Award for Disability!🎉🙌

Thank you so much to all those who nominated us and supported our nomination.💜 #NDA21 #lovedancescotland #onedanceuk https://t.co/pAyPeBdo1s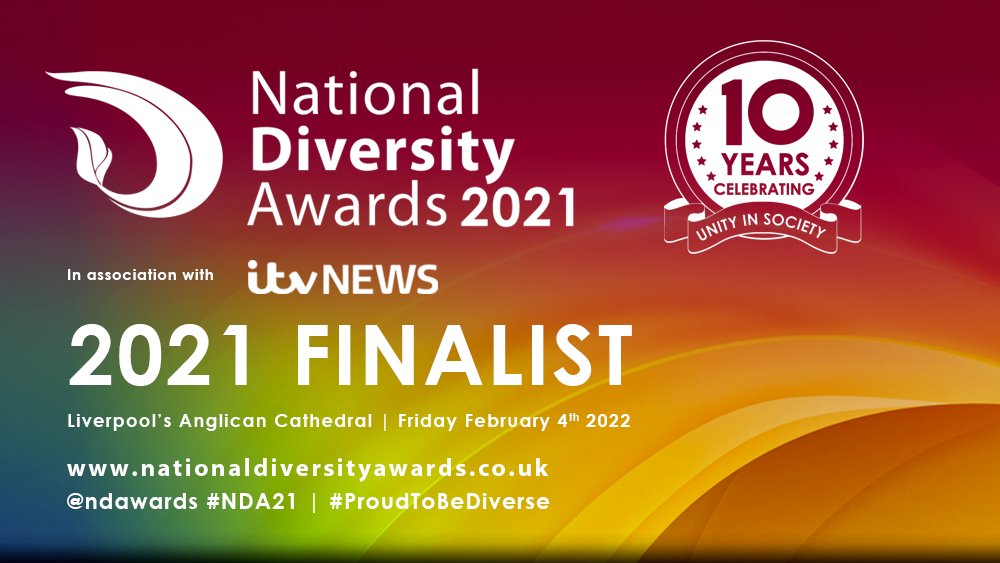 Our Artistic Director and Founder, Karen Anderson, has received an MBE in the Queen's birthday honours list 2021.
Join us live on our Facebook page and YouTube Channel for ten minutes at 10am every day from the 18th to the 22nd January!
Check out our latest online schedule of online dance classes!
Welcome back to another year of dancing! Join us online via zoom for some more fun online sessions!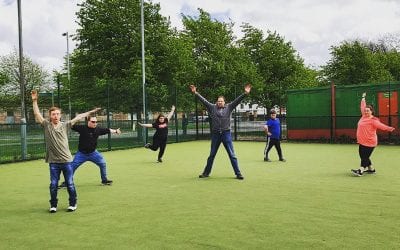 Our new class schedule starts 23rd August and will run until 9th October for a...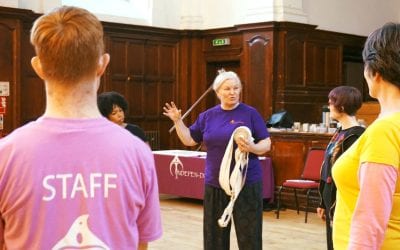 A photo of Karen above, with member John, at our Hoppin in Harlem fundraiser...
Homepage