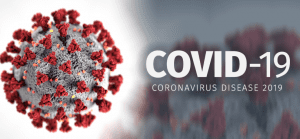 Indepen-dance Latest Updates Document
It is most important that we keep you all safe during the coronavirus crisis. It is with regret that we have agreed that all of our classes and other dance activity should be cancelled at the moment and although we are really sorry about doing it this is the best thing to do right now.
Our staff will keep in touch with you. There will be regular information through our social media sites and website and for those who prefer to use the phone and email these methods will be used also.
If possible, we hope to do some online classes or show you some exercises that you can do at home.
You will be informed of what will be on offer.
The office staff will be at work as usual – although they may be working from home- so if you have any questions please contact them on the phone or email as everything is ready to be mobile for our team.
We will continue to follow the government advice and as soon as it is safe to do so, we will start all our activities again.
In the meantime look after yourselves, wash your hands regularly, drink water regularly and if you think you are not feeling well, please speak to someone in your family, your carer or a member of staff and they will advise you what to do.
Best wishes,
Mairi Brackenridge, on behalf of the Board