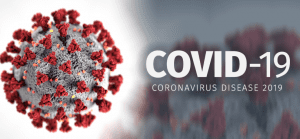 Indepen-dance Latest Updates Document
As you are aware, we are no longer able to offer our normal activities because of the COVID-19 pandemic.  It is a very strange and worrying time but I wanted to reassure you that the Board are working closely with the management team to try to ensure the future financial sustainability for the Company, so as normal activities resume we are able to offer our full programme again.
In the meantime, we are using social media to keep people who attend regularly engaged with us and are offering opportunities for them and the wider public to try some of our dances and other activities.
We believe that Indepen-dance is a wonderful company offering many individuals who would not be able to access dance the opportunity to do so.  People love coming to Indepen-dance and for many of those with a disability Indepen-dance provides not only important social connections, but opportunities to learn and improve skills that would not have been available elsewhere.  As a Board we are fully committed to do anything we can to ensure a future for the Company.
In the meantime why not have a look at some of our activity on social media, share it with your friends and colleagues and encourage as many people as you can to join us on 10th April to dance to Proud Mary to show our support for key workers and health staff in the UK and around the world.
Mairi Brackenridge on behalf of the Indepen-dance Board.