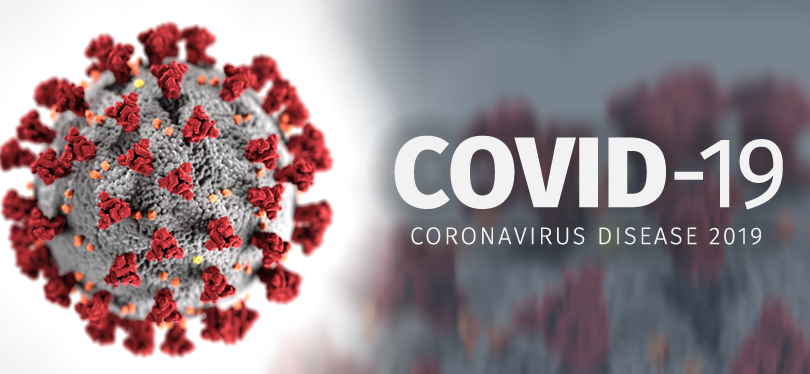 Unfortunately all of our classes are suspended due to the current circumstances of Coronavirus and social distancing.
We currently have an online programme of activity, live sessions and filmed activities for people to enjoy.
We will update you in our latest news on the plans for the future activity and classes.
Every week Indepen-dance runs creative movement classes for people with disabilities and their carers. The classes are conducted in a safe and appropriate environment and are designed to be fun, creative and accessible to all with a focus on improvisation and moving together. These classes are for members only. How to become a member. The Indepen-dance Handbookalso provides information on procedures and fees around our core classes.
Select the day below to see a full class schedule.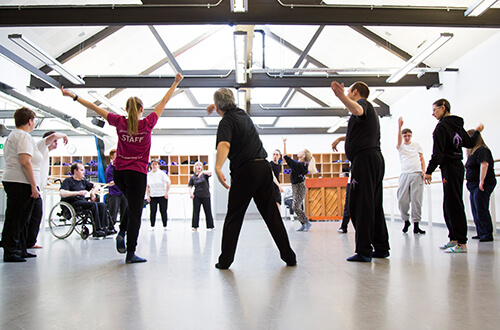 Adult Classes
Dates: 29 Jul – 07 Oct | 21Oct – 16 Dec
Times: 11:00am – 12:00noon | 13:00pm – 14:00pm
Where: CCA Centre for Contemporary Arts (CCA), 350 Sauchiehall Street, Glasgow, G2 3JD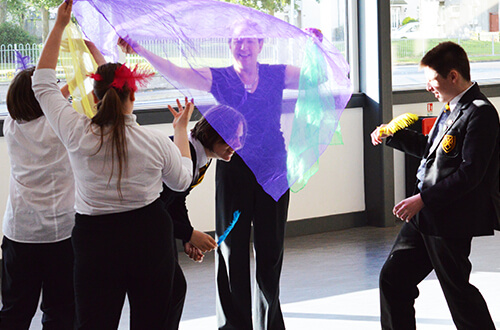 Youth Classes
Dates: 13 Aug – 08 Oct | 22 Oct – 17 Dec
Times: 17:30pm – 18:30pm
Where: Scottish Dance Teachers Alliance (SDTA), 101 Park Road, Glasgow, G4 9JE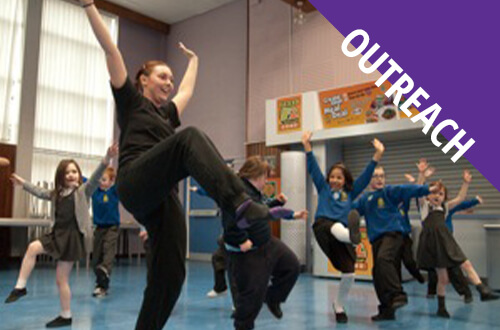 Wishaw Kids Class
Dates: 13 Aug – 08 Oct | 22 Oct – 17 Dec
Times: 17:30pm – 18:30pm
Where: Pather Community Centre, Caledonian Road, Wishaw, Lanarkshire, ML2 0HZ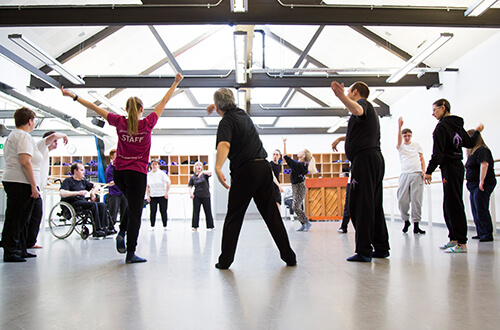 Adult Classes
Dates: 31 Jul – 09 Oct | 23 Oct – 18 Dec
Times: 11:00am – 12:00pm | 13:00pm – 14:00pm
Where: Maryhill Community Education Centre, 35 Avenuepark Street, Glasgow, G20 8TS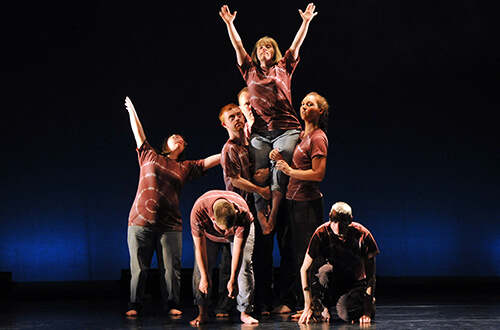 Adult Performance Company
(Invitation Only)
Dates: 31 Jul – 09 Oct | 23 Oct – 18 Dec
Times: 10:30am – 12:00pm | 13:00pm – 14:00pm
Where: Scottish Ballet, 25 Albert Dr, Glasgow, G41 2PE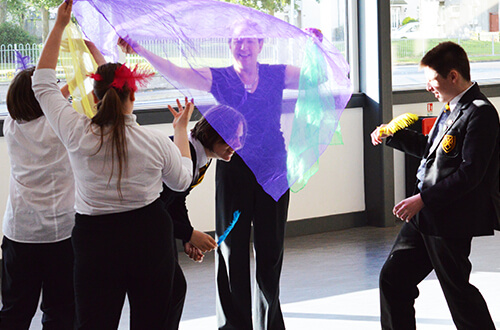 Youth Class
(Members – Age 15-21 Only)
Dates: 14 Aug – 09 Oct | 23 Oct – 18 Dec
Times: 17:30pm – 18:30pm
Where: The Pearce Institute, 840-860 Govan Road, Glasgow, G51 3UU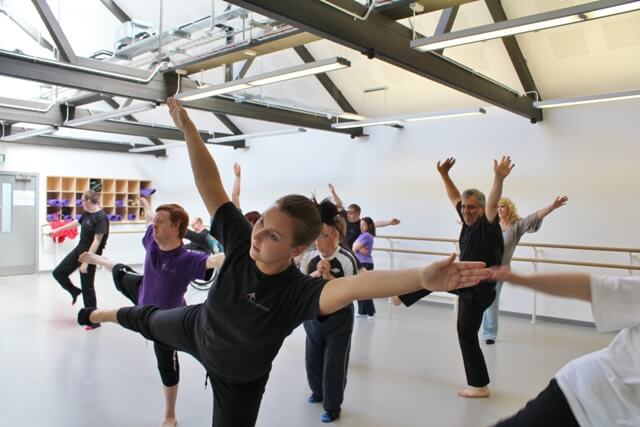 Young 1'z
(Members – Age 15-24 – Invitation Only)
Dates: 14 Aug – 09 Oct | 23 Oct – 18 Dec
Times: 18:30pm – 20:00pm
Where: The Pearce Institute, 840-860 Govan Road, Glasgow, G51 3UU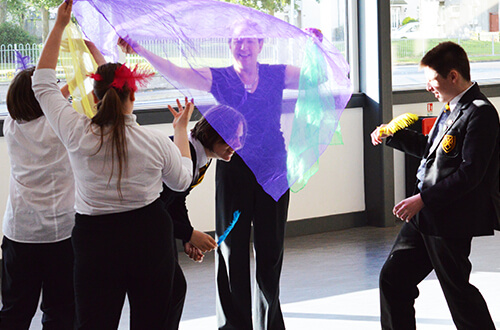 Adult Classes
Dates: 1 Aug – 10 Oct | 24 Oct – 19 Dec
Times: 11:00am – 12:00pm | 13:00pm – 14:00pm
Where: Tramway, 25 Albert Dr, Glasgow, G41 2PE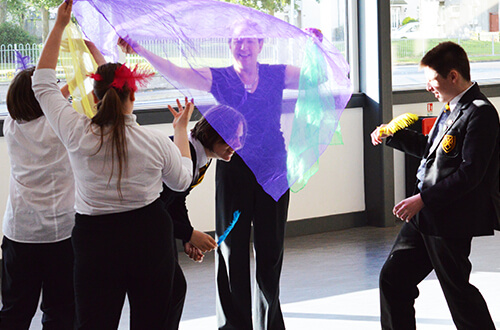 Youth Class
Dates: 15 Aug – 10 Oct | 24 Oct – 19 Dec
Times: 18:00pm – 19:00pm
Where: Cumbernauld Link Community Centre, Bron Way, Cumbernauld, G67 1EW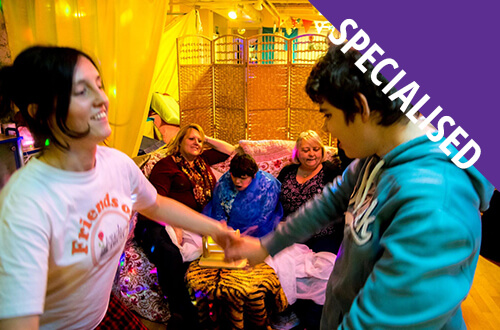 Touch Trust Class
Dates: 14 Aug – 09 Oct | 23 Oct – 18 Dec
Times: 12:45pm – 13:45pm
Where: Share Scotland, 6B Moorpark Court, 33 Dava Street, Govan, G51 2JA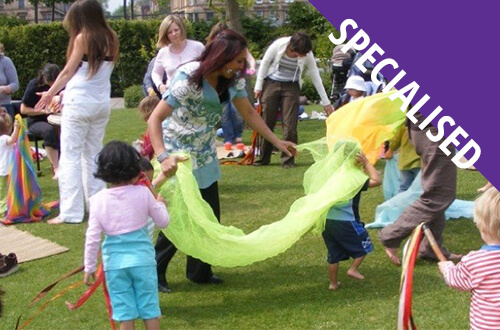 Dance Your Socks Off (DYSO)
(Ages 0-5 Only)
Dates: 14 Aug – 09 Oct | 23 Oct – 18 Dec
Times: 09:40am – 10:10am | 10:15am – 10:45am
Where: Tramway, 25 Albert Dr, Glasgow G41 2PE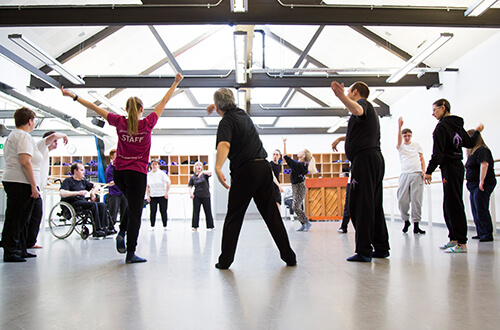 Adult Class
Dates: 02 Aug – 11 Oct | 25 Oct – 20 Dec
Times: 11:00am – 12:00pm | 13:00pm – 14:00pm
Where: Govanhill Parish Church Queens Park, 170 Queens Park Drive, Glasgow, G42 8QZ‎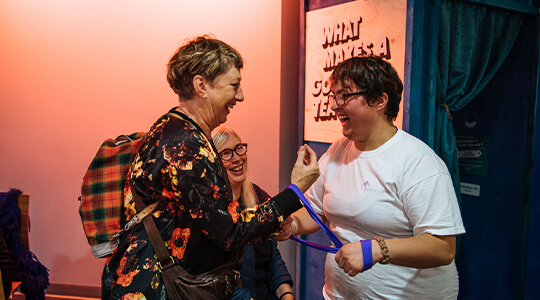 Adult Social
Dates: 02 Aug – 11 Oct | 25 Oct – 20 Dec
Times: 18:30pm – 20:00pm – Opportunity to go to the pub afterwards
Where: Scottish Dance Teachers Alliance (SDTA), 101 Park Road, Glasgow, G4 9JE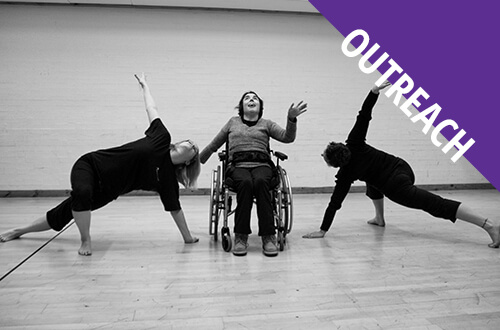 Integrated Creative Movement Sessions
Dates: 02 Aug – 11 Oct | 25 Oct – 20 Dec
Times: 11:00am – 12:00pm
Where: Clydebank Community Sports Hub, Clydebank, 60 Dean Street, Clydebank, G81 1RL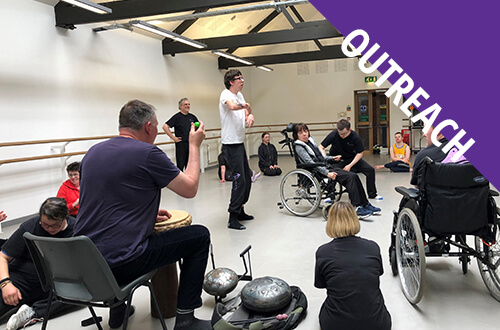 Move It Kilmarnock
Dates: 02 Aug – 11 Oct | 25 Oct – 20 Dec
Times: 10:30am – 11:30am
Where: Kay Park Parish Hall, London Rd, Kilmarnock, KA3 7AJ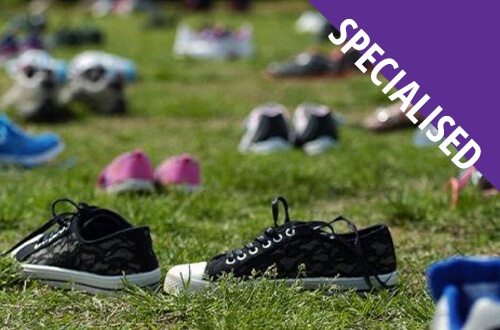 Dance Your Shoes Off
Dates: 02 Aug – 11 Oct | 25 Oct – 20 Dec
Times: 13:30pm – 14:15pm
Where: Pearce Institute, 840-860 Govan Rd, Glasgow G51 3UU